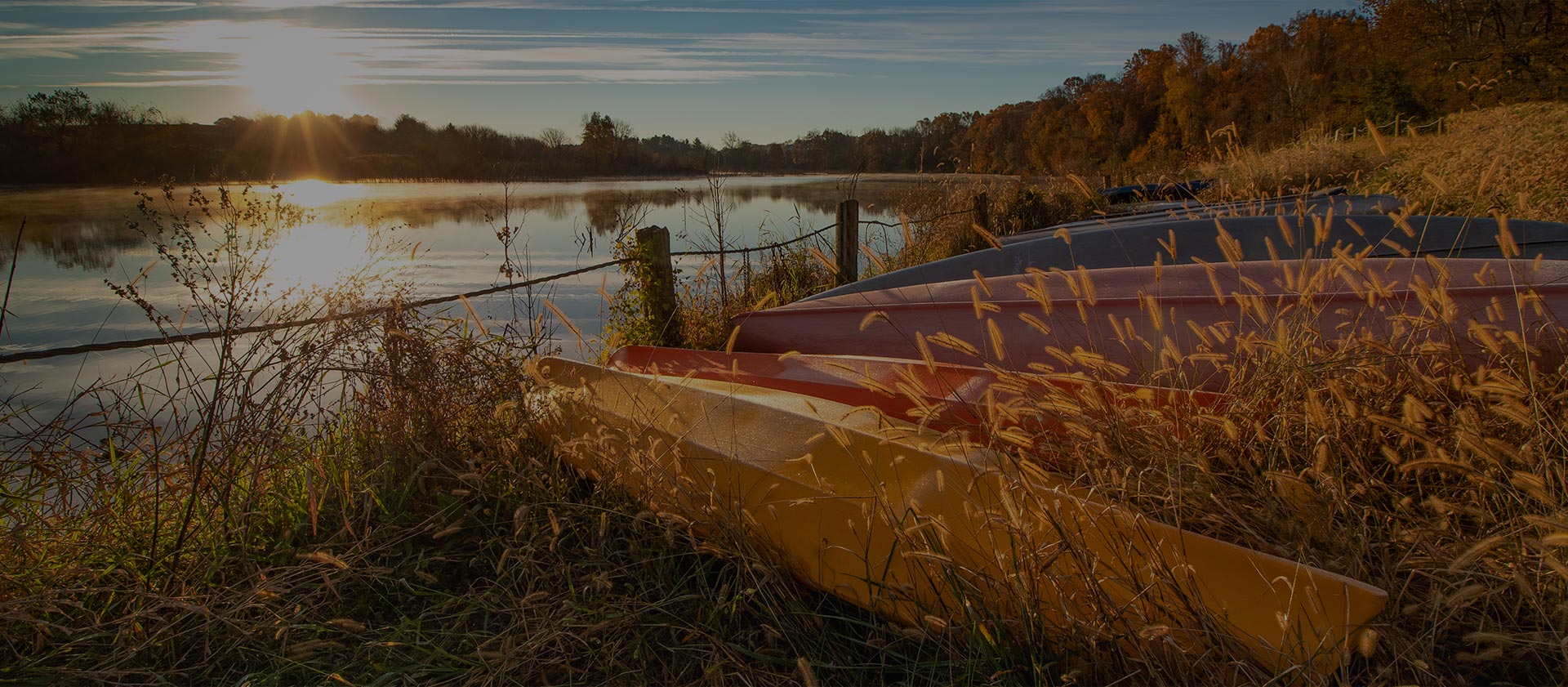 Hiking Eastern Massachusetts

With sunny days and dazzling colors, autumn in Massachusetts is a hiker's dream. And even if you don't usually describe yourself as one, this is the perfect time of year to get out and enjoy the scenic views and varying terrain as our state slopes toward the coast.
Here at Educators Insurance Agency, we've been seizing the weekends for this kind of family time. Throw on a pair of comfortable walking shoes or sneakers and start exploring!
Easy
Reformatory Branch Trail in Arlington runs to Concord along a 4 mile bike path. For added adventure and bird watching, tack on a loop around the Great Meadows Wildlife Refuge too.
Not far from Educators Insurance Agency, Framingham is home to Callahan State Park. The park abuts farmland and the Sudbury Conservation Land and welcomes horseback riders, mountain bikers and dog walkers throughout the day. Trails are well marked and offer routes for a range of abilities, interests and energy levels. Start off on the Eagle Pond trail for an easy route.
Harold Parker State Forest in Andover also offers a broad range of trails for everyone in your family. More than 30 miles of roads and paths crisscross the forest, looping around ponds and lakes.
Look back toward Boston from World's End Reservation in Hingham. The peninsula offers 4.5 miles of trails along wooded old carriage roads, the remnants of a planned community laid out by Frederick Law Olmstead.
Moderate
Visit Great Brook State Park in Carlisle to see the farm animals, enjoy homemade ice cream and hike the Acorn Trail loop. You'll cross through a mix of forest and fields, climbing up a small hill and over rocky sections. Even younger hikers can make it through the more challenging sections with the promise of ice cream at the end.
Blue Hills Reservation in Milton offers the more challenging Skyline Trail among more than 120 miles of trails for all ages and levels of experience. Head to the Skyline Trail to test more rugged terrain or when your family is ready for a bit of a challenge.
Hard
With the Appalachian Trail crossing through our state, more challenging terrain is never far away, though you may need to drive a bit west to the Berkshires. Mt. Greylock is the obvious choice in the western part of the state, but nearby Benedict Pond Loop and The Ledges in Monterey, Massachusetts, offers its own strenuous hiking. You'll see a glacial pond and breathtaking views along a looping trail on a rocky escarpment.